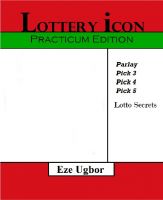 Lottery Icon
by

Eze Ugbor
(5.00 from 2 reviews)
The best lottery book. The best lottery books. Strategies to winning the lottery.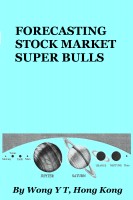 Forecasting Stock Market Super Bulls
by

Wong Y T
(5.00 from 2 reviews)
This ebook discusses bullish scenarios with an illustration (South Sea Bubble of 1720) dating back 300 years, proving our Analysis System is truly predictive. Recent bullish situations (2007 & 2009 super bulls) are discussed. Their occurrences can be foreseen. The test of the pudding is in the tasting – a long term forecast is made in the last 2 Sections of the book. Precise timing is essential.