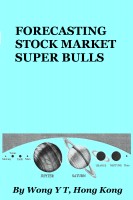 Forecasting Stock Market Super Bulls
(5.00 from 1 review)
This ebook discusses bullish scenarios with an illustration (South Sea Bubble of 1720) dating back 300 years, proving our Analysis System is truly predictive. Recent bullish situations (2007 & 2009 super bulls) are discussed. Their occurrences can be foreseen. The test of the pudding is in the tasting – a long term forecast is made in the last 2 Sections of the book. Precise timing is essential.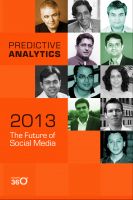 The Future of Social Media 2013 : Predictive Analytics
Today enterprises are overwhelmed with the possibility of social media. At this turning event of realization, enterprises are not equipped with right tools and human resources to leverage social media. This book is about revealing the future of social media. It shows how social media can play a central role in the business decision making process.