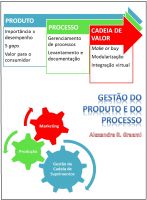 Gestão do produto e do processo: uma abordagem sistêmica
Este livro discute produto e processos produtivos a partir de uma abordagem que se propõe a conciliar os objetivos mercadológicos com as restrições da operação produtiva, oferecendo a profissionais de marketing e de produção uma oportunidade para a reflexão sobre a necessidade de análise conjunta dos seus objetivos e dos esforços necessários para atingi-los.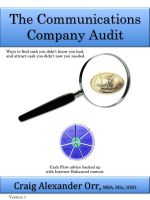 The Communications Company audit
Cash flow advice for communications companies. Helping you look for the cash hidden in your Business, to find it, handle it well and understand the golden opportunities it creates.