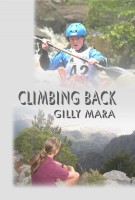 Climbing Back
My heart is pounding, I try to relax and focus as I sit on a start line of my World Championship race. Years earlier my heart pounded for a very different reason, I was cold, alone and shaking in pain. I wondered if I would survive the night. After falling 200ft hours earlier, I thought my dream of racing internationally would never happen. This inspiring story describes how I climbed back.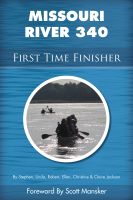 Missouri River 340 First Time Finisher
The Missouri River 340 (MR340), known as the longest non-stop canoe and kayak race in the world, is rated as one of the top 100 American adventures by National Geographic. Covering 340 miles of the mighty Missouri River, only two-thirds of the paddlers finish the race. This book provides the analysis and insights paddlers need to prepare for, and compete in, this grueling adventure.