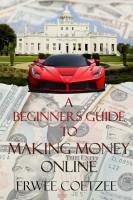 A Beginners Guide to Making Money Online
(5.00 from 3 reviews)
A Beginners Guide to Making Money Online is a step-by-step guide that shows you what you need in order to get started with making money online. In an attempt to help street kids in Cape Town, 10% of proceeds from this book will be donated to Bright Lights Orphanage in Somerset West. Take the first step towards financial freedom today!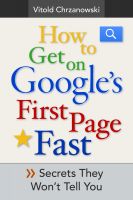 How to Get on Google's First page FAST: Secrets They Won't Tell You
Our passion is reaching out to businesses with a time-tested and results proven How-To-Guide that will achieve 1st Page Google Search Ranking. We will share our "Secrets" that have worked well and served all our friends and clients in an easy-to-follow instruction manual so that you can take advantage of what we are already doing for the success and greater good of all concerned.