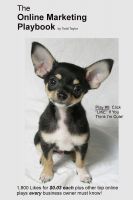 The Online Marketing Playbook
The Online Marketing Playbook is for business owners committed to internet marketing who need home run hits RIGHT NOW to grow business. "Click LIKE If You Think I'm Cute", plus 11 more top plays that you must know. Learn from real experiences, avoid costly mistakes, save time and move faster to make your online marketing dollars count. Get The Online Marketing Playbook Now!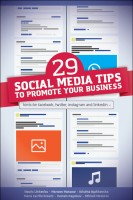 29 Social Media Tips to Promote Your Business
Are you prepared to expand your social media globally? If so, this book offers you 29 great social media tips for business promotion, collected and compiled from the personal experiences of six different nationalities. The cultural diversity of the authors, who are university students, will add a fresh perspective of the practical use of Facebook, Twitter, LinkedIn, and Instagram in business.