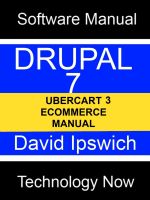 Drupal 7 Ubercart 3 Ecommerce Manual
The Drupal 7 Ubercart 3 Ecommerce Manual takes you step-by-step through the process of installing and configuring Drupal 7 and Ubercart 3 to create a fully functional e-commerce site capable of selling both physical goods and intangible goods such as files and downloads. This book will take you through the whole process from start to finish.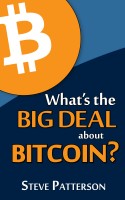 What's the Big Deal About Bitcoin?
Everybody is talking about Bitcoin, but most people have no idea what the fuss is about. This book gives the clearest explanation of Bitcoin without any technical jargon. It's written for the complete novice, covering all the basic concepts, future possibilities, common objections, and real challenges facing Bitcoin. It gives a concrete answer to the question, "What's the big deal about Bitcoin?"