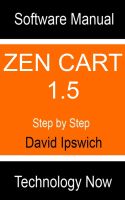 Zen Cart Manual 1.5
The Zen Cart Manual is the ultimate step by step guide to creating an e-commerce site with Zen Cart 1.5.x. No previous knowledge required. No previous knowledge assumed. Small simple steps take you from start to finish. Install, build, modify and set up a new Zen Cart store quickly and easily. Fully illustrated throughout with over 200 illustrations. Includes physical and downloadable products.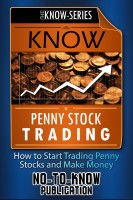 Know Penny Stock Trading - How to Start Trading Penny Stocks and Make Money
(5.00 from 1 review)
How would you like to turn pennies into wealth? Penny stock trading. Surely, you might have heard of it from the movie "The Wolf of Wall Street" making people rich, but what are penny stocks anyway? Is penny stock trading only reserved for savvy investors with master business degrees on Wall Street? The answer is no! Know how anybody can get started with penny stock trading and make money from it!