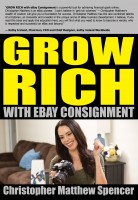 GROW RICH With eBay Consignment
eBay offers you a surefire path to earn money from the convenience and comfort of your very own home. In 1999, Christopher Matthew Spencer was featured in Time for his success as an eBay consignment sales expert; and he continues to run a highly-successful business today.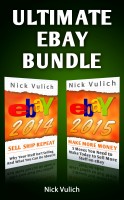 Ultimate eBay Bundle
Selling on eBay isn't a game. You need to have a plan. These books walks you through what it takes to sell on eBay. It answers all of your questions, and gives you ideas how to get started and grow your eBay business. Includes a short section discussing the new seller standards that eBay will begin enforcing on August 20th, 2014. Grab your copy now, and learn how it will affect you.