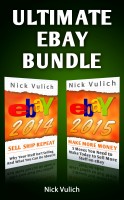 Ultimate eBay Bundle
Selling on eBay isn't a game. You need to have a plan. These books walks you through what it takes to sell on eBay. It answers all of your questions, and gives you ideas how to get started and grow your eBay business. Includes a short section discussing the new seller standards that eBay will begin enforcing on August 20th, 2014. Grab your copy now, and learn how it will affect you.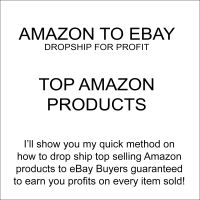 Amazon Drop Ship to eBay Buyers for Profits
This is a short PDF on a simple method of drop shipping from Amazon to eBay buyers for large profits. Many top rated sellers are doing it to this very day and making huge returns on inexpensive Amazon products that are high quality being sold over at eBay. This PDF has my top selling products list, visit www.ebayscrewed.com for my support on working this method.