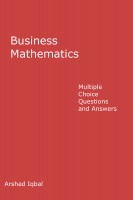 Business Mathematics: Multiple Choice Questions and Answers
by

Arshad Iqbal
Business mathematics MCQs eBook, 607 multiple choice questions MCQs, answers for online learning. MCQs are on mathematical functions, mathematics of finance, exponential, logarithmic functions, applied mathematics, linear equations, linear function applications, linear programming, matrix algebra, quadratic, polynomial functions, simplex, computer solution methods and system of linear equations.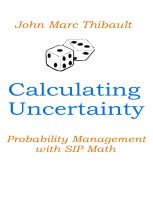 Calculating Uncertainty
by

John Marc Thibault
This book explains what a Stochastic Information Packet (SIP) is, then how SIPs and SIP math are used to calculate uncertainty and, along the way, how we go about composing SIPs with which to calculate.