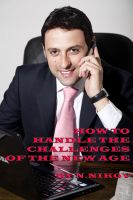 How to handle The Challenges of The New Age
(5.00 from 8 reviews)
The book "How to handle the challenges of the New Age" is intended for all the readers interested in economy and public matters and especially for economists,businessmen,teachers,intellectuals and undergraduates. Nikolay Nikov has done his best to present the information in an accessible and fascinating way,in a language easy to understand by mottling it with lots of examples from the real life.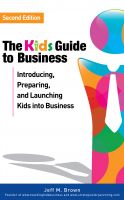 The Kids' Guide to Business
This book provides a kid-friendly approach to introduce, prepare, and launch kids into business. Kids take steps to develop a business and are easily engaged in business as they explore business basics and advanced business principles using the lemonade stand business case. Many business principles are taught from this simple business model of a roadside kiosk.