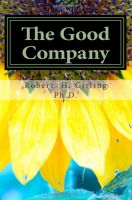 The Good Company
In THE GOOD COMPANY, Business Professor Robert Girling shares twenty inspiring stories of companies like Clif Bar, Triodos Bank, Eileen Fisher, TOMS Shoes, Google, Kiva that provide a good place to work, heal the world, give back to the community and introduce planet-saving innovations. And here's the bottom line – GOOD COMPANIES are profitable.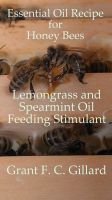 Essential Oil Recipe for Honey Bees: Lemongrass and Spearmint Oil Feeding Stimulant
Over the past ten to twelve years, beekeepers have benefitted from adding a feeding stimulant to their syrups, namely one made out of lemongrass essential oil and spearmint essential oil. Since neither of these oils mix with water, an emulsifier must be added. You can make your own feeding stimulant with my recipe and save money, making a mix that 1/3 the cost of commercial varieties.