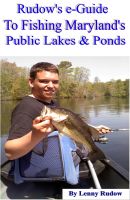 Rudow's e-Guide to Fishing Maryland's Public Lakes & Ponds
by

Lenny Rudow
The latest how-to, where-to e-guide from Lenny Rudow covers Maryland's freshwater fishing possibilities. Reservoirs like Piney Run, lakes such as Deep Creek, specific eastern shore ponds, and tactics and techniques for bass, crappie, and other freshwater fish are covered in detail.Whether you're a bank angler, a reservoir runner, or a pond hopper, you'll find this one interesting.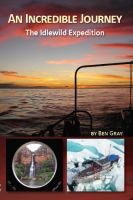 An Incredible Journey: The Idlewild Expedition
by

Ben Gray
Hillbilly landlubber Ben Gray and his sons launched a 55 hp boat near their ranch in Alberta. 2,000 miles with portages and groundings to the Arctic Ocean. Then west past Alaska to the Bering St and turned back North and East through the ice choked NW Passage to circumnavigate the world in 2005. From hurricanes to pirates to being arrested to meeting lovely people, it was An Incredible Journey.
Related Categories