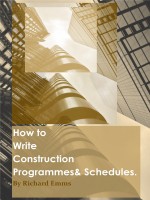 How to Write Construction Programmes & Schedules
by

Richard Emms
This book will help managers in construction to write programmes effectively. With first hand experience the author uses a 'fit out' project to guide you through a series of simple steps from receipt of tender through to the final programme using Asta and Microsoft Project software. The book teaches a logical order that's applied to any project, therefore a 'must' for project and site managers.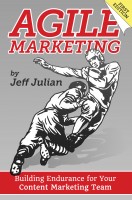 Agile Marketing: Building Endurance for Your Content Marketing Team
by

Jeff Julian
Content Marketing, when viewed with the original intent of the phrase based on practitioners who have seen success with the model, has many core aspects that align with the Agile process. Since the launch of his online community in 2003, Jeff taught individuals and organizations how to use Agile planning tools to break up work, prioritize ideas, and deliver great content.
Related Categories