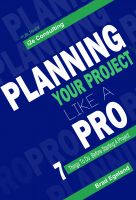 Planning your Project like a Pro
Planning. It's a word that makes project managers, excited project team members, and enthusiastic project customer cringe, as they consider moving forward on a hot project. Even executive management within the delivery organization - who above all should understand the concept of planning and what it means to the bottom line of the project - often would rather push a project forward....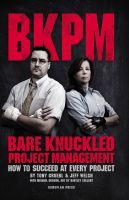 Bare Knuckled Project Management: How to Succeed at Every Project
(5.00 from 1 review)
As many as 70% of projects fail, costing billions of dollars. You've hired certified project managers and implemented project management techniques, and yet you still don't have the success you need. You need a Bare-Knuckled Project Manager, someone not afraid to ruffle a few feathers, make hard decisions, and speak key truths to people who don't always want to hear bad news.