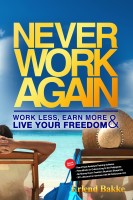 Never Work Again
Welcome to a very different kind of business book. Never Work Again shows how you can build a successful and profitable business without the long hours and high stress that most entrepreneurs suffer from, by starting your own no-money down virtual business – a business that will make you money online and allow you to quickly achieve financial freedom and time freedom.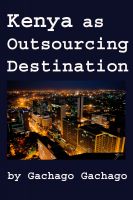 Kenya as Outsourcing Destination
Kenya has the potential of becoming a preferred destination for call centre and smaller BPO contracts. This study analyses the current activities and issues related to the BPO industry in Kenya. It identifies the country's competitive strengths and weaknesses, identifies a strategic direction and lays out a series of recommendations which must be implemented in the short-term.