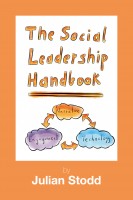 The Social Leadership Handbook
by

Julian Stodd
Social Leadership encapsulates the mindset, skills and behaviours required to be an effective leader in the Social Age. This book is a guide for organisations looking to develop Social Leadership capability and for individuals looking to become Social Leaders. It's a model of leadership that is more fluid and relevant than ones based on longevity, situation or hierarchy.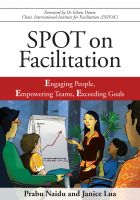 SPOT on Facilitation: Engaging People, Empowering Teams, Exceeding Goals
by

Prabu Naidu
SPOT on Facilitation offers much insight on the art and science of process facilitation. Centred around the easy-to-follow framework of FNS 4D Facilitation Model® and S.P.O.T (Space - Process - Outcome - Time), the book presents a wide array of effective tools and practices that extend its benefits to interactions between individuals or groups.