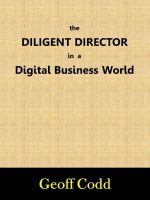 The Diligent Director in a Digital Business World
(4.00 from 1 review)
Many Business and Government leaders' traditional skills are inadequate in our digital world, and they must challenge traditional practices if they are to lead the transformation that is taking place. Significant changes are needed to support those who take up this challenge, and this book opens up this subject for those who still feel uneasy about its record to date.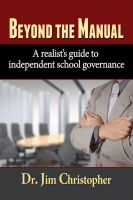 Beyond the Manual: A Realist's Guide to Independent School Governance
Many independent schools are poorly, or at least erratically, governed. No matter which direction people point the finger of blame, a failed or failing school has usually fallen victim to ineffective school leadership and that is invariably a product of poor governance. This practical guide goes beyond the textbook definitions of governance to explore the realities of how Boards actually work.