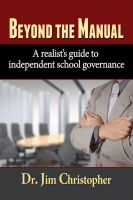 Beyond the Manual: A Realist's Guide to Independent School Governance
Many independent schools are poorly, or at least erratically, governed. No matter which direction people point the finger of blame, a failed or failing school has usually fallen victim to ineffective school leadership and that is invariably a product of poor governance. This practical guide goes beyond the textbook definitions of governance to explore the realities of how Boards actually work.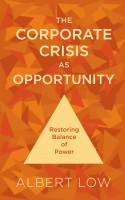 The Corporate Crisis As Opportunity: Restoring Balance of Power
The world faces a crisis in the corporate world. Band-aids and patchwork technical solutions are not enough to get us through. With a new perception, a fundamental change of reasoning and behaviour is possible. A corporation is the product of society, one of the ways society operates. As such, it should not be owned by a few members of that society.