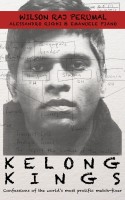 Kelong Kings: Confessions of the world's most prolific match-fixer
Wilson Raj Perumal has been labeled the world's most prolific match-fixer in football's recent history. Born a village boy in rural Singapore in the mid-60's, Wilson climbed the heights of international match-fixing across five continents, becoming FIFA's most wanted man. Kelong Kings is the ultimate tale about gambling, soccer and fixing, told in the words of the man who made it all happen.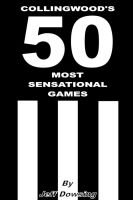 Collingwood's 50 Most Sensational Games
The Collingwood Football Club is the biggest show in Australian professional sport for a reason. Loved and reviled in equal measure, The Club is steeped in a rich, sometimes turbulent 120 year history. Here, fifty of the seminal on-field moments have been identified, described and analysed for posterity - historical snapshots that go some way to explain the Magpie mystique.