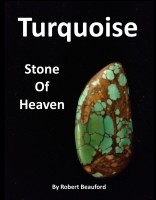 Turquoise Stone of Heaven
(5.00 from 2 reviews)
This book offers an in-depth look at the geology and cultural history of one of humanity's oldest and most beautiful gemstones, by an author with twenty years of experience as a jeweler, gem and mineral retailer, and research scientist.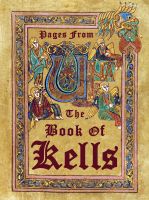 Pages from the Book of Kells
The Book of Kells is a magnificently illuminated manuscript Gospel in Vulgate Latin containing the four Gospels of the New Testament - Matthew, Mark, Luke and John - together with various prefatory texts and tables. It was created by Celtic monks on the small Island of Iona off the coast of western Scotland in about 800 CE.