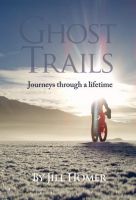 Ghost Trails: Journeys Through a Lifetime
(3.50 from 2 reviews)
"Ghost Trails" is the true story of an ordinary person - timid, nonathletic, raised in the suburbs of Salt Lake City - and her unlikely route to one of the most difficult bicycle races in the world, a 350-mile epic along Alaska's frozen Iditarod trail. Through her struggles and intimate confrontations with her fears and weaknesses, she discovers the surprising destination of her life's trails.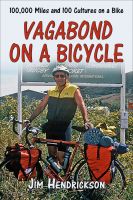 Vagabond on a Bicycle
(5.00 from 1 review)
Vagabond on a Bicycle comprises 16 articles describing my bicycle trips in/on Route 66, the Santa Fe Trail, the Natchez Trace, the Deep South of the United States, New England, Montana to Alaska, Maritime Canada, Washington state to Israel, Northern Europe, Eastern Hungary, South Africa, New Zealand, Tonga, the Cook Islands, and Central Chile.