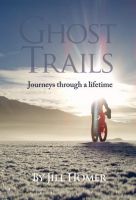 Ghost Trails: Journeys Through a Lifetime
(3.50 from 2 reviews)
"Ghost Trails" is the true story of an ordinary person - timid, nonathletic, raised in the suburbs of Salt Lake City - and her unlikely route to one of the most difficult bicycle races in the world, a 350-mile epic along Alaska's frozen Iditarod trail. Through her struggles and intimate confrontations with her fears and weaknesses, she discovers the surprising destination of her life's trails.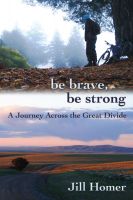 Be Brave, Be Strong: A Journey Across the Great Divide
(4.43 from 7 reviews)
This is an inspiring and often harrowing account of Jill Homer's record-breaking, 2,740-mile mountain bike ride from Canada to Mexico along the Great Divide. The book follows the thrilling adventure, grueling physical challenges, and emotional turmoil of an ordinary person trying to do something extraordinary.