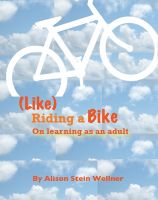 Like Riding a Bike: On Learning as an Adult
Not everyone learns how to ride a bike as a child—although it can sure feel that way to an adult who doesn't know how! This short booklet shares the hilarious story of how one 34 year-old woman learned—at last!—to ride. It also provides the best resources for adults who want to say "it's like riding a bike" and really mean it.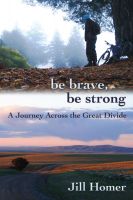 Be Brave, Be Strong: A Journey Across the Great Divide
(4.43 from 7 reviews)
This is an inspiring and often harrowing account of Jill Homer's record-breaking, 2,740-mile mountain bike ride from Canada to Mexico along the Great Divide. The book follows the thrilling adventure, grueling physical challenges, and emotional turmoil of an ordinary person trying to do something extraordinary.