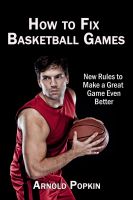 How to Fix Basketball Games
Changing a few rules in basketball will make the game much fairer and more enjoyable. The major changes concern intentional fouls near the end of a game and the fouling out rule. Other subjects discussed include changes in time outs, changing the shot clock to 24 or 30 seconds, and better use of replay. Logical explanations for change are given, and fairness is the most important criterion.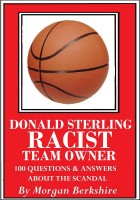 Donald Sterling, Racist Team Owner: 100 Questions & Answers about the Scandal
L.A. Clippers basketball team owner & billionaire Donald Sterling is involved in a scandal related to a conversation his mistress taped. On that tape, he reveals himself to be a racist. This book pulls together information from diverse sources to answer frequently asked questions about the case, such as: "Who is Donald Sterling?" "Who is his wife?" "Who is his girlfriend?" and "What happens next?"