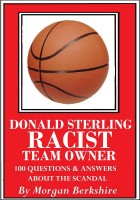 Donald Sterling, Racist Team Owner: 100 Questions & Answers about the Scandal
L.A. Clippers basketball team owner & billionaire Donald Sterling is involved in a scandal related to a conversation his mistress taped. On that tape, he reveals himself to be a racist. This book pulls together information from diverse sources to answer frequently asked questions about the case, such as: "Who is Donald Sterling?" "Who is his wife?" "Who is his girlfriend?" and "What happens next?"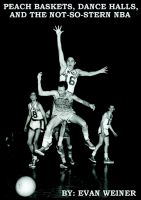 From Peach Baskets to Dance Halls and the Not-so-Stern NBA
The 21st century version of the National Basketball Association will never be confused with the various leagues that cropped up after Dr. James Naismith came up with a game in the fall of 1891 at a Springfield, Massachusetts YMCA. Dr. Naismith put up some peach baskets and gave 18 players a soccer ball and the game of "basket ball" was born. A century later, basketball was a global sensation.