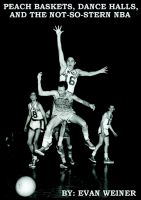 From Peach Baskets to Dance Halls and the Not-so-Stern NBA
The 21st century version of the National Basketball Association will never be confused with the various leagues that cropped up after Dr. James Naismith came up with a game in the fall of 1891 at a Springfield, Massachusetts YMCA. Dr. Naismith put up some peach baskets and gave 18 players a soccer ball and the game of "basket ball" was born. A century later, basketball was a global sensation.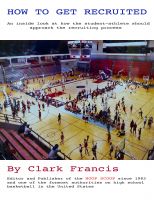 HOW TO GET RECRUITED
"how to get recruited" is a book that has been written by hoop scoop editor and publisher clark francis about the college basketball recruiting process. The focus is on men's basketball, but many of the concepts are applicable to other sports and, as a result, this is a valuable resource for anybody interested in getting a college scholarship or wants to know more about the recruiting process.