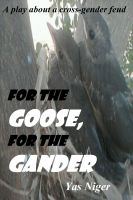 For The Goose, For The Gander
A radio play about a young and older couple. The men are employed, with equally educated unemployed wives. The trend amongst couples in emerging economies replaces the denial of men to let their wives pursue public careers with a ruse. Still the modern African wife is limited by the shackling desire to be a good wife first, not her spouse's economic and intellectual inability to dictate to her.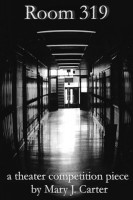 Room 319
Sixteen-year-old Nicole Davis has wound up in detention. But why? In Nicole's mind, it's only the goths, freaks, speds, nerds, and no-lives who deserve to be quarantined together after school. See what happens in this dramatic competition piece that reveals the true pain behind social ostracism and substance abuse. 6 female student roles, 1 hall monitor, and 2 offstage voices.