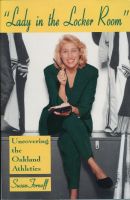 Lady in the Locker Room
Part memoir, part expose, this 1993 edition takes an intimate look at the life and challenges of a woman covering the superstar-laden Oakland A's during an era when it was a rarity and not a requirement to see a woman patrolling the sidelines for the network NFL telecast. Featured cast includes Jose Canseco, Mark McGwire, Tony La Russa, Dennis Eckersley, Reggie Jackson, Dave Stewart and more.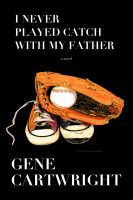 I Never Played Catch With My Father
For mothers and daughters, fathers and sons— A Texas-born, billionaire baby-boomer's life-long love of baseball shapes his adulthood. However, his enormous success fails to erase memories of a childhood missing a "heart and soul" connection with a father now near death. In an effort to finally close the "broken circle," he leaves his beloved New York, and catches "the last train home.