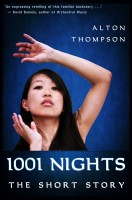 1001 Nights: The Short Story
by

Alton Thompson
(5.00 from 1 review)
Shahrazad, the mesmerizing heroine of 'The Arabian Nights,' must spin tales night after night to save lives—including her own. This short story brings her legend to modern readers and illuminates the dazzling orchestral showpiece it inspired. Ideal for oral storytelling.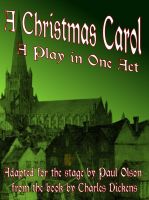 A Christmas Carol: A Play in One Act
by

Paul Olson
(5.00 from 1 review)
Ebenezer Scrooge is the biggest miser in London and no one knows that better than his clerk Bob Cratchit, but the ghost of his business partner Jacob Marley doesn't want Scrooge to make the same mistakes he did. This one-act play is suitable for youth productions. A school production of this play will shed new light on a classic novel.