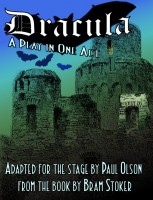 Dracula: A Play in One Act
(5.00 from 1 review)
Jonathan Harker and Mina Murray become entangled with the mysterious Count Dracula from the far-off country of Transylvania. Only Dr. Seward and Dr. Van Helsing know the truth - Count Dracula is a deadly vampire who will terrorize the English countryside if he gets the chance. This one-act play may be suitable for some youth drama groups.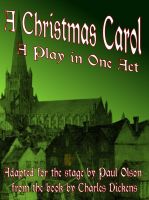 A Christmas Carol: A Play in One Act
(5.00 from 1 review)
Ebenezer Scrooge is the biggest miser in London and no one knows that better than his clerk Bob Cratchit, but the ghost of his business partner Jacob Marley doesn't want Scrooge to make the same mistakes he did. This one-act play is suitable for youth productions. A school production of this play will shed new light on a classic novel.