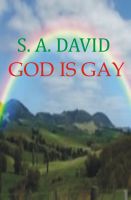 God is Gay
(5.00 from 1 review)
Her quest to make her son love God brings forth a revelation.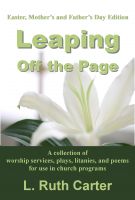 Leaping Off the Page: Easter, Mother's and Father's Day Edition
(5.00 from 1 review)
This is a collection of worship services, plays, poems, and litanies to be used in church services for Easter, Mother's Day, and Father's Day. These programs are simple, requiring only small casts and minimal sets and props. While they do not include music, they suggest appropriate songs. The material has a good variety for both children and adults, and includes audience participation.