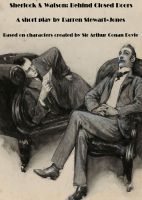 Sherlock & Watson: Behind Closed Doors
Sherlock and Watson: Behind Closed Doors is a short play by Darren Stewart-Jones featuring characters created by Sir Arthur Conan Doyle. The play imagines Holmes and Watson as more than just friends.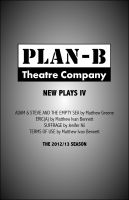 New Plays IV
Plan-B Theatre Company, based in Salt Lake City, Utah, has developed and produced unique and socially conscious theatre since 1991. Plan-B champions the work of local playwrights. This is our fourth anthology of our work published since 2008.