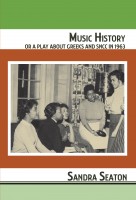 Music History or A Play About Greeks and SNCC in 1963
by

Sandra Seaton
Set on the campus of the University of Illinois, "Music History or A Play About Greeks and SNCC in 1963" is a drama about both college life and the struggle for civil rights. The play tells one of many stories about a Black community that is multi-layered, complicated and constantly changing. Music History is also a story of individuals, of particular, complex, and unique women and men.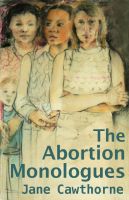 The Abortion Monologues
by

Jane Cawthorne
In these dramatic monologues, twenty-three women reveal the details of their lives, relationships and families as they tell the stories of their abortions. Sometimes funny, sometimes heartbreaking, but always thought provoking, The Abortion Monologues exist in stark contrast to the real world in which women seldom publicly discuss this choice.