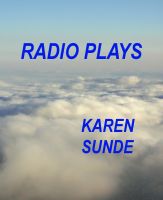 Radio Plays
(5.00 from 1 review)
3 Radio Plays 3 Voodoo to Paradise: tropical night, mysterious wooden boat-load casting off for better future. The Sound of Sand: Blind boy's mighty dangerous venture from sand-castle beach onto the sea. How His Bride Came To Abraham: Enemies trapped in no-man's land make it paradise. An NPR, WNYC broadcast; a Bob Hope Award winner; a radio-adaptation of oft-produced, twice-published peace play.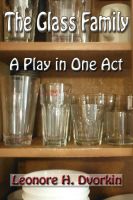 The Glass Family
(5.00 from 1 review)
A play in one act, in which the transparent characters – Glenn, Glenda, Gladwin, and Glennis Glass – offer their opinions on such weighty philosophical matters as being half full or half empty, accepting oneself as one comes from the Great Factory, the restricted lives of their costlier neighbors in the locked china cabinet, the fate of an unfortunate cousin with a glass jaw, and much more.