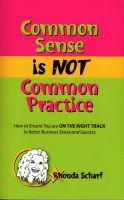 Common Sense is NOT Common Practice
by

RhondaScharf
Don't do what everyone else is doing. Stand out from the crowd. Enjoy Rhonda's latest light-hearted, common sense-moments in this easy to read book. Ask yourself if you are following common sense or common practice.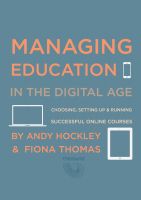 Managing Education in the Digital Age
by

Andy Hockley

&

Fiona Thomas
Increasingly, education is moving into the online world. However, very little has been written on the subject of managing this new online educational world. This book attempts to address this gap for academic managers. It follows the process from the first decision to go online, and pursues that through planning, building, marketing, dealing with teachers, and finally, monitoring the whole.