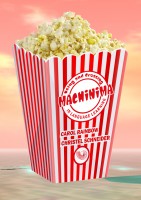 Making and Using Machinima in the Language Classroom
Creating and using machinima in the language classroom is a guide to encourage teachers and learners to create videos in virtual worlds (machinima) for enhancing language lessons. Although the book is not specifically about learning or teaching in virtual worlds it does help and gives instructions for the reader to access and be able to use Second Life for the purpose of machinima making.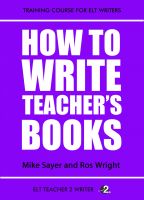 How To Write Teacher's Books
Between them, Mike Sayer and Ros Wright have written numerous Teacher's Books, so who better to demystify the process? In this module the role of the Teacher's Book writer is examined, along with a detailed breakdown of all the essential elements that need to be included in an excellent Teacher's Book.