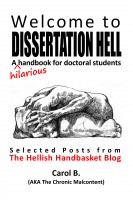 Welcome to Dissertation Hell: A (hilarious) Handbook for Doctoral Students
by

Carol B.
"Welcome to Dissertation Hell" is a compilation of selected posts from the Hellish Handbasket Blog, written and illustrated by Carol B. (AKA The Chronic Malcontent). Each post marks a memorable moment on her two-year journey from A.B.D. doctoral candidate to Ph.D. scholar. Humorous pen-and-ink drawings illustrate many of the posts. Frustrated grad students will find a kindred spirit here.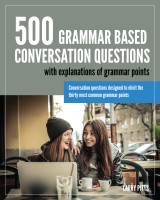 500 Grammar Based Conversation Questions
by

Larry Pitts
The title says it all. This book has 500 conversation questions based on the most commonly taught grammar points. It's designed for use in an ESL or EFL classroom by intermediate and advanced students. This book also contains simple, easy to understand explanations for each of the target grammar points.
Related Categories