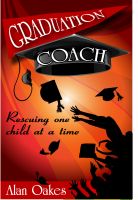 Graduation Coach: Rescuing One Child at a Time
Graduation Coach Alan Oakes takes the reader through a clear explanation of what a graduation coach does and how you can set up graduation coaching at your school. The lively chapters are short and simple -- loaded with practical advice from an experienced front-line graduation coach. A must-have resource for graduation coaches, school administrators, social workers, and parents alike.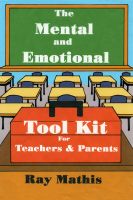 The Mental and Emotional Tool Kit for Teachers and Parents
Parenting and teaching can be tough. It's easy to generate more emotion than is helpful and make mistakes, especially with the most troubled and troublesome young people. This book was written by a health education teacher who became certified in cognitive behavioral therapy to better understand and help students, and ended up helping himself in the process. He can help you do all three things.