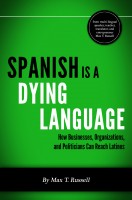 Spanish is a Dying Language: How Businesses, Organizations and Politicians Can Reach Latinos
Businesses in the U.S. waste big money trying to reach Latinos. Part of the problem is that a "Latino market" doesn't even exist. Most businesses are actually trying to target Latino immigrants, which is a different and definable market. And understanding the people is far more profitable than dreaming about learning Spanish. This short read tells you how to roll out the welcome mat intelligently.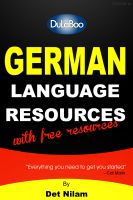 German Language Resources
This Book reviews a collection of twenty-six, hand-selected resources to learn, improve and maintain your German language. Its goal is to kick-start your journey into learning the foreign language of your choice. No need to waste time searching for online language resources on the web because we have done the job for you.