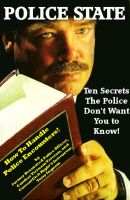 Police State: Ten Secrets The Police Don't Want You To Know! (How To Survive Police Encounters!)
(5.00 from 4 reviews)
Former Decorated Police Officer, Vietnam Veteran, and current Civil Rights Instructor, Terry Ingram, reveals Ten secrets the Police don't want you to know. Terry's 40 years of experience on both sides of the fence give him a singularly unique perspective on "How to Survive Police Encounters" in this day and age. A must read for anyone trying to cope in the current Police State and more.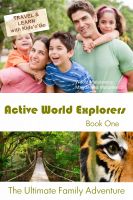 Active World Explorers - The Ultimate Family Adventure Book One
(5.00 from 1 review)
Who lives on the volcano on Santorini and serves Greek coffee to tourists? What does pizza have to do with Aloe Vera? Where in Europe can you find an entrance to a magic forest with fighting knights and secret burrows? And where can you smell the biggest stinky poop in the world? This book will help you figure out how to turn your family trip into a great developmental adventure wherever you go!