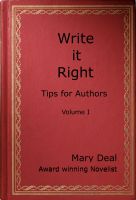 Write it Right - Tips for Authors, Volume I, 2nd Edition
(5.00 from 5 reviews)
Write it Right - Tips for Authors, Vol. I, 2nd Edition, written and compiled by an award-winning novelist, is a major source of information for breathing life into your prose. Learn how to polish your work with a collection of extraordinary tips and examples for making your writing the best that it can be.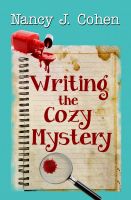 Writing the Cozy Mystery
Writing the Cozy Mystery will help you learn how to write a traditional whodunit, organize your materials, and sustain a series.