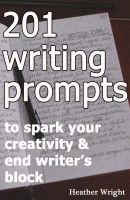 201 Writing Prompts
201 Writing Prompts is a fun and challenging collection of writing starters designed to spark your creativity and end writer's block.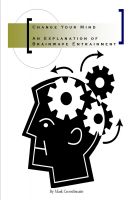 Change Your Mind - An Explanation of Brainwave Entrainment
An explanation of Brainwave entrainment provides the reader with an introduction and explation of Brainwave Entrainment frequencies. It includes sessions, technologies and programs used in the creation and playing of the different frequencies used in brainwave entrainment.