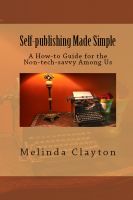 Self-publishing Made Simple: A How-to Guide for the Non-tech-savvy Among Us
Self-publishing Made Simple is a plainspoken, nuts and bolts instruction booklet to help guide learning, non-tech-savvy authors through a maze of confusing information. Compare and contrast publishing and distribution venues, learn how to buy ISBNs, file copyrights, format manuscripts for Kindle, Smashwords, CreateSpace, and more. The author is working in Microsoft Word 2010.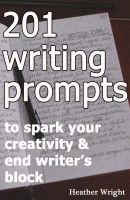 201 Writing Prompts
201 Writing Prompts is a fun and challenging collection of writing starters designed to spark your creativity and end writer's block.