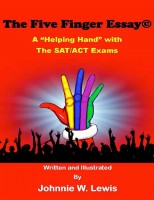 The Five Finger Essay
(5.00 from 1 review)
"The Five Finger Essay©" teaches students to write paragraphs and essays without all the hassles they've been used to, while it helps them write essays in the 25-minute time limit imposed by the SAT/ACT exams. The methods used are highly visual, kinesthetic, and color-coded, addressing the Linguistic and Logical/Mathematical Learning Styles very well. Excellent for timed-testing preparation!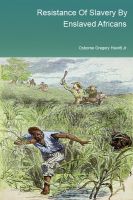 Resistance of Slavery by Enslaved Africans
(4.00 from 1 review)
This eBook expounds on an aspect of the topic "Resistance and revolt", which can be found in the CSEC Caribbean History Syllabus. The aspect in which this focuses on is "the measures taken by enslaved Africans to resist slavery".