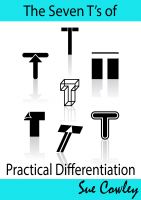 The Seven T's of Practical Differentiation
In this book, Sue Cowley offers a concise, practical and easy to read guide to the complex subject of differentiation. This book is full of practical, realistic strategies that you can use in your classroom straight away to get all your students learning. A great guide for those new to the profession, and also for experienced teachers looking to update their thinking in this area.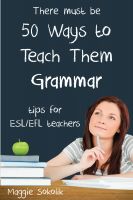 Fifty Ways to Teach Them Grammar: Tips for ESL/EFL Teachers
Many textbooks do a fine job of presenting grammar to students. However, some students or classes need more practice after they've finished the exercises in their textbook. This guide provides imaginative and enjoyable games, drills, and activities to practice different grammatical structures such as verb tenses, articles, phrasal verbs, relative clauses, modals, word forms, syntax, and more.