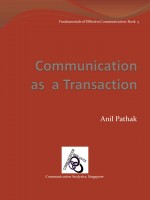 Communication as a Transaction
This book provides comprehensive discussion and examples of the model of Transactional Analysis. If we view every unit of social interaction is called a transaction, this model should help us troubleshoot a communication breakdown, and improve overall communication effectiveness.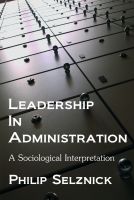 Leadership in Administration: A Sociological Interpretation
Foundational study of how organizations work and how leadership promotes them. Long cited by scholars in many fields and assigned in classwork in many departments, this book is considered to have virtually created the field of institutional-leadership management. Beyond the usual platitudes and generalities of leadership, this book takes a realistic look at what successful management means.