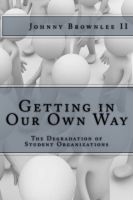 Getting In Our Own Way : The Degradation of Student Organizations
Across the nation our student organizations are struggling and student governments are struggling. Many seem to be on their last leg, past their prime, etc. Organizations don't have the activism and sacrifice of students from the 60's and 70's, drive of the 80's, urgency of the 90's or money and participation of organizations form the early 2000's. We seek to see if it's a generational issue.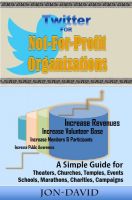 Twitter for Not-For-Profit Organizations
Whether you are a spiritual group, a theater group, NFP, or a once-a-year event that raises funds to put Solar Power in Chicago Schools: you need public awareness and a constant influx of volunteers, new members, funds and donors. Twitter can help you reach your organization's goals but so many businesses and organizations begin using Twitter without reading the directions.