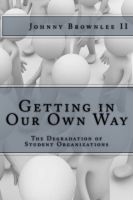 Getting In Our Own Way : The Degradation of Student Organizations
Across the nation our student organizations are struggling and student governments are struggling. Many seem to be on their last leg, past their prime, etc. Organizations don't have the activism and sacrifice of students from the 60's and 70's, drive of the 80's, urgency of the 90's or money and participation of organizations form the early 2000's. We seek to see if it's a generational issue.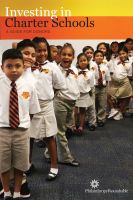 Investing in Charter Schools: A Guide for Donors
This guidebook offers donors the best ideas about the most effective ways they can support a high-quality charter school sector, both in their communities and across the country. It distills the best advice from pioneering donors in the field, while surveying the current landscape, most effective programs, and opportunities for charter school donors intent on scaling-with-excellence.