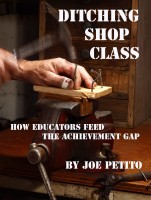 Ditching Shop Class: How Educators Feed the Achievement Gap
Common Core. NCLB. Differentiation. A through G. Race To The Top. Despite all this, why does the Achievement Gap persist? Why do kids exit public school with no job-worthy skills? From the perspective of a STEM/CTE educator, a rationale for why we've disposed of technical/vocational education in an attempt to get all kids university ready, capable of being successful at the university or not.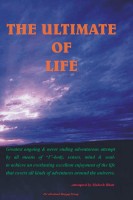 The Ultimate of Life
This book "The Ultimate of Life" is a rediscovery of my thoughts & ideas previously written under different headings those are "Why I Am Not Happy", "Gods of Other Religions", "Mysteries of Universe", "Understanding Religion", "Peeping Inside", "Persons & Outcome of Their Relationship" and "How to Prey to be Blessed" duly included by gist & essence notes from the scriptures of all religions.