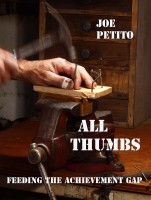 All Thumbs: Feeding the Achievement Gap
Common Core. NCLB. Differentiation. A through G. Race To The Top. Despite all this, why does the Achievement Gap persist? Why do kids exit public school with no job-worthy skills? From the perspective of a STEM/CTE educator, a rationale for why we've disposed of technical/vocational education, attempting to get all kids university ready. This loss has in turn fueled expansion of the Poverty Gap.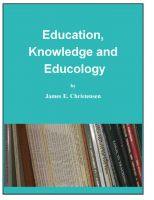 Education, Knowledge and Educology
An examination of the questions of (1) what is education, (2) what is knowledge about education and (3) how can that knowledge be organized so that it can be used fruitfully to take rational action in the educational process to pursue and achieve worthwhile intentions and purposes. Techniques of ordinary language analysis are used to illustrate how to address and answer these questions sensibly.