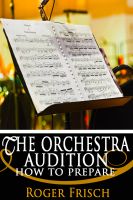 The Orchestra Audition : How to Prepare
This detailed packed book will walk you through every aspect of auditioning for a symphony orchestra. Included is a 6 week step by step guide. Also included are the Most Common Excerpts asked in auditions for all the instruments of the orchestra. Learn the Most Common Mistake in taking orchestral auditions and read the extensive section on how to cope with Performance Nerves.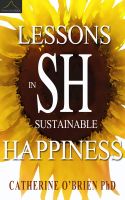 Lessons in Sustainable Happiness
Lessons in Sustainable Happiness provides activities for teachers to enhance their own sustainable happiness; followed with lessons for primary, junior and intermediate grades. At a time when teacher wellbeing, student mental health and planetary health need to be addressed, Lessons in Sustainable Happiness offers practical steps for integrating sustainability and wellbeing.