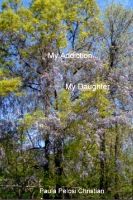 My Addiction...My Daughter
(5.00 from 1 review)
I had my dream home with a wonderful husband and an amazing daughter. In my world, everything seemed fine until the day when everything around me came crashing down. Everything that I thought was real, wasn't. Could I have been blinded by what was in front of me? Was I in denial and just didn't want to see it? Was I stupid? These were all questions I asked myself & I'm still searching for answers.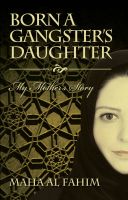 Born a Gangster's Daughter: My Mother's Story
(3.67 from 3 reviews)
Maha Al Fahim tells her mother's story. This true tale is more than a disturbing account of hypocrisy, corruption, and betrayal. Thanks to Amina's 14-year-old daughter, Maha, who skillfully brings her story to life in these pages, it is also an inspiring testament to the power of speaking the truth, of bringing meaning to suffering, and of discovering what truly matters in this life.